Special Events at Desire Resort & Spa
May 1st, 2021 to May 6th, 2021 (6 days/5 nights)
Come to Desire Riviera Maya and shake your maracas during a celebration of Cinco De Mayo. This year during Cinco De Mayo enjoy the seductive days and enticing nights of sultry Desire Riviera Maya. Enjoy a festive party with live music, theme nights, and a sultry atmosphere that will leave you wanting more. At Desire Riviera Maya you...
May 26th, 2021 to Jun 2nd, 2021 (8 days/7 nights)
A Tampa, FL based group of non-monogamous couples takes over Desire Riviera Maya to welcome in summer.
May 27th, 2021 to Jun 1st, 2021 (6 days/5 nights)
Have you wanted to escape the everyday and go to a place that you can let your inner desires become amazing realities? Right Connections Travel, a dedicated leader in the travel industries, brings you Red, White and Blue Memorial Party at Desire Riviera Maya. Imagine beautiful beaches, sparkling water, and sunsets filled with a myriad...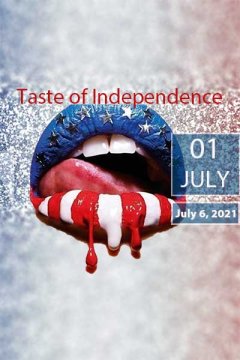 Jul 1st, 2021 to Jul 6th, 2021 (6 days/5 nights)
Right Connections Travel, a leader in adult-only travel, brings a seductive week of indulgence and sensuality to Desire's Riviera Maya with a Taste of Independence. Hot, sensual, and playful are words to describe the time that awaits you. Celebrate Independence with a boom and explore your sensual side. Walk along the beach while...
Need Help ?
Reservation Agents are standing by to assist you!
(888) 970-4588
Direct: (702) 359-1174